When Santa was younger, a long time ago,
he didn't wear red like the Santa we know.
His suit wasn't scarlet, as most people think,
or carmine, or crimson, or ruby, or pink.
No, young Father Christmas appeared on the scene
bedecked in a wardrobe of verdurous green.
His emerald-green suit, and his mistletoe crown,
back then, were an outfit of worldwide-renown.
The children believed in him all the world over,
and knew that his suit was the color of clover.
But something occurred, causing all this to change,
that some of you may find a little bit strange.

See, one day the ad-men at Coke, in Atlanta,
came up with a way they could profit from Santa.
"Yes, green is attractive but, what if," they said,
"his suit were the hue of our logo instead?
We'll cook up commercials designed to evoke
the spirit of Christmas to advertise Coke!"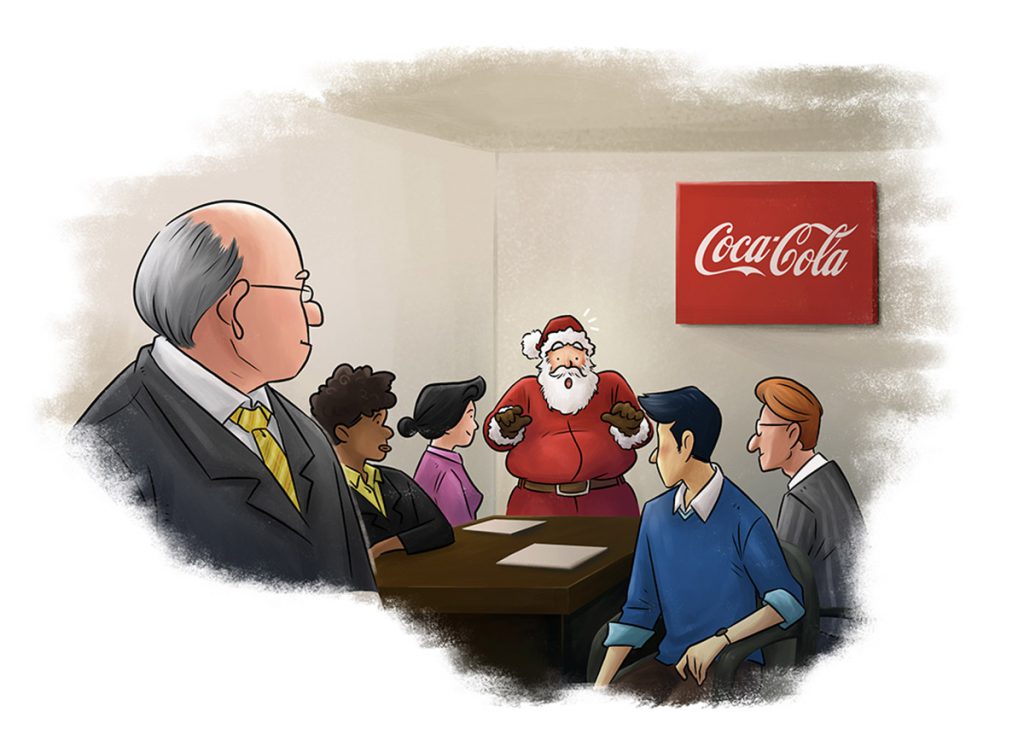 They put him on TV, and billboards, and posters,
on lunch boxes, dinner plates, tea trays, and coasters,
in newspapers, calendars, signs, magazines,
in scarlet instead of his usual greens.
The ads were an instant, unqualified smash,
and Coke execs found themselves swimming in cash.
They'd made Coca-Cola seem wholesome and healthy 
by transforming Santa to make themselves wealthy. 
But this had another surprising effect…
The kids who believed in him came to expect 
that Santa would dress, not in green, but in red, 
from the hem of his pants to the hat on his head.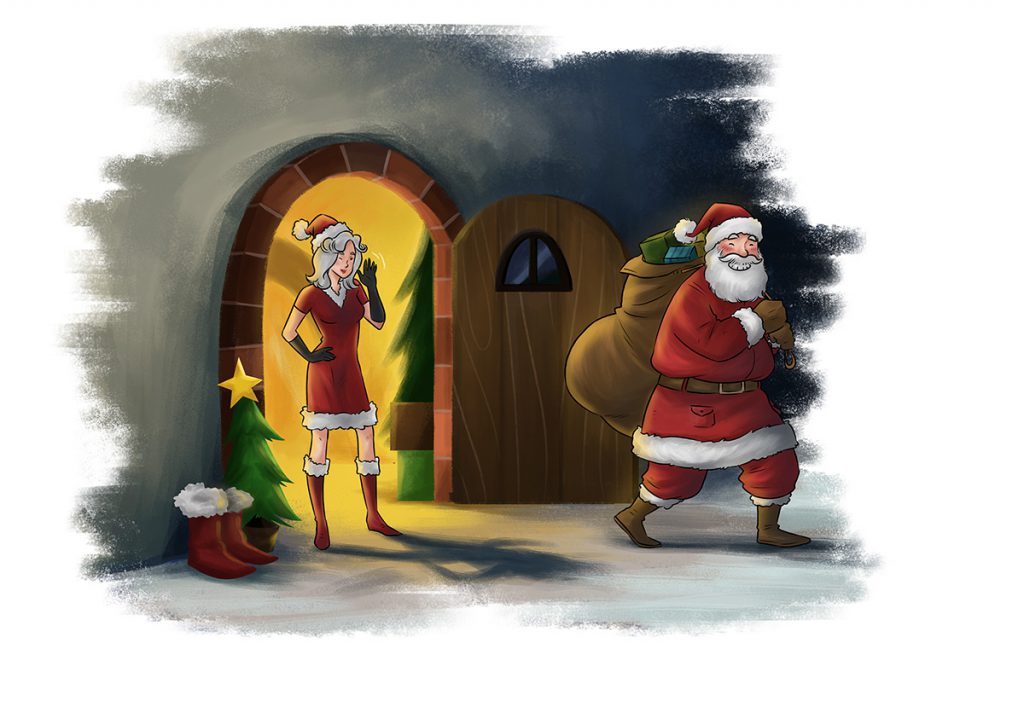 Poor Santa did not like this change of routine;
he wanted to wear his original green.
And maybe Saint Nick would have gotten his way
and might still be wearing a green suit today,
but Mrs. Claus saw him and winked when she said,
"Come hither, my love. You look sexy in red!"
That one little comment was all that it took
for Santa to wholly embrace his new look.
From then on, he clothed himself only in red.
He even repainted his famous green sled,and chuckled, explaining, "I have no regrets.
What Mrs. Claus wants is what Mrs. Claus gets."