As Chanel's historic Haute Couture Salons get a chic revamp, Virginie Viard celebrates with a family gathering and a gorgeous new collection 
The scene was set for a bohemian summer wedding in a picturesque village in the South of France. Floral arches framed a marquee sprinkled in fairy lights, the floors littered with confetti, and the bride, wearing an ecru satin crêpe dress embroidered with strass and pearl butterflies, arrived on a majestic gray horse. The guests — from the sophisticated mother, to the alternative aunt, and the 15-year-old cousin dressed-up for the first time — appeared in tweed trouser suits, billowing skirts paired with boyfriend shirts, and pastel gowns topped by flower crowns.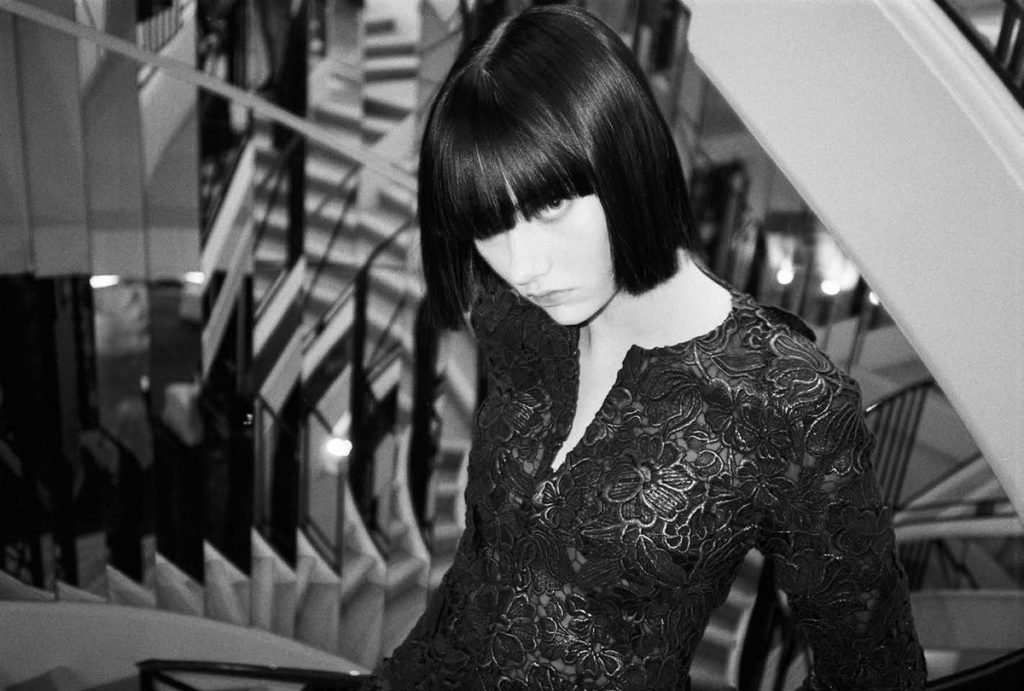 It was a family reunion, where all generations gathered together; a celebration full of charm and warmth. It was Chanel's Spring-Summer 2021 Haute Couture show in a beautifully decorated Grand Palais — and, in reality, we were not invited to the occasion but tuning in from afar. Nevertheless, it was magical. But before the bride had time to ride into the sunset and dance into the night, her gown, along with the entire collection, had to be whisked back to 31 rue Cambon: the home of Chanel Haute Couture.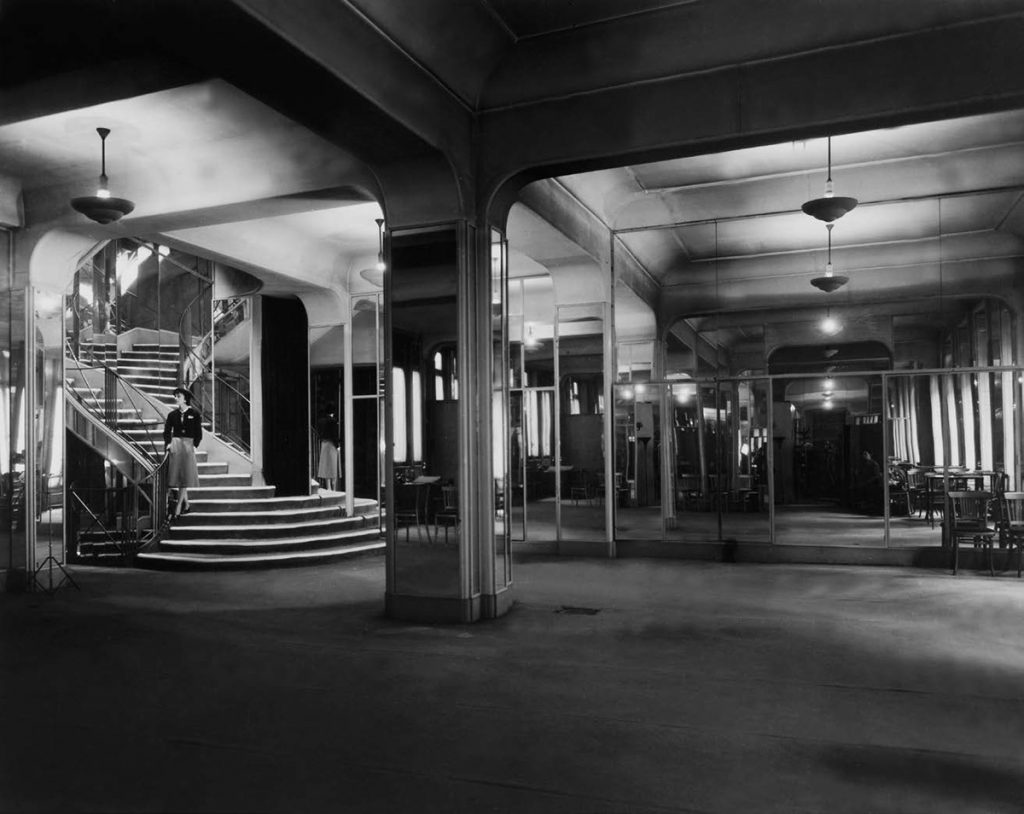 Image: Robert Doisneau – Gamma Rapho
That evening, the catwalk-fresh collection was in 31 rue Cambon's newly revamped Haute Couture Salons ready for clients to discover, and just days later, the pieces arrived at the Centre National de la Danse for a Sorbet shoot, before being shipped away to the United States. Despite the far-flung fates of these extraordinary pieces, their return address will always be 31 rue Cambon, Paris. It was here that Gabrielle Chanel established her couture house in 1918 and started to build the Chanel empire that we know today. Home to the boutique, the Haute Couture Salons, Gabrielle's private apartment, the Creation Studio, the couture ateliers, and the storied Art Deco staircase (now classified as a historical monument by the Ministry of Culture), 31 rue Cambon is arguably the epicenter of the couture craft. It is therefore no surprise that Virginie Viard wanted to showcase the iconic building in the story of her Spring-Summer 2021 Haute Couture offering, especially after the recent renovation of its salons.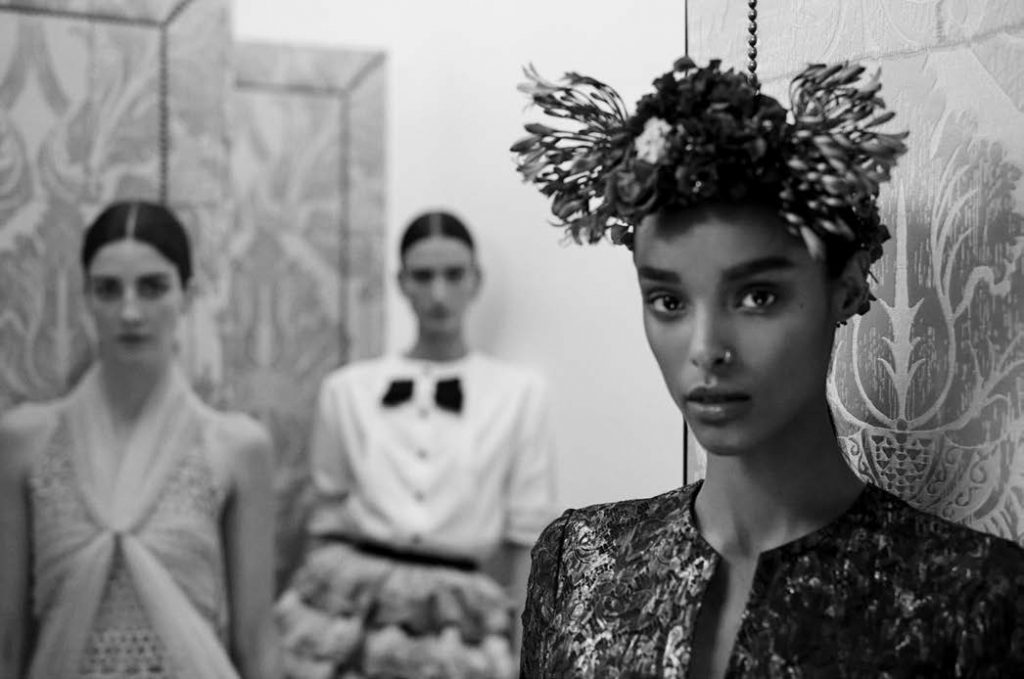 Before the big day (on the runway), the new couture collection was captured in a series of family-portrait-style photographs by Anton Corbijn, set against the divinely decorated Haute Couture Salons. Marking another celebration for the House, the salons had undergone a two-year renovation envisioned by esteemed interior designer and House friend, Jacques Grange, in close complicity with Karl Lagerfeld and, later, Virginie Viard.
Mirroring the feminine and ever-so-chic aesthetic that Gabrielle Chanel created, the reimagined salons were inspired by the Maison's photographic archives, and that famed staircase, of course. "I sought to give a glamorous aspect, an even more couture spirit to these salons, which I wanted to make into a very precious showcase," said Grange. "[The] photographs provided a reference for me. I like this kind of approach that allows me to enter into a story that I know well. For Chanel, I tried to evoke the salons as they had been in Coco's time, but with an artistic spirit," he continued.
Drawing from the past, but with one eye on the present, Grange designed a classic, light-flooded space filled with floor-to-ceiling mirrors and complementary tones of coconut white and charcoal gray, accented with black, silver and bronze. Gabrielle Chanel's beloved Coromandel lacquered screens sweep across the room to create a comfortable, and intimate environment for clients to relax and sink into (where can we find those soft, dreamy armchairs and silk carpets?).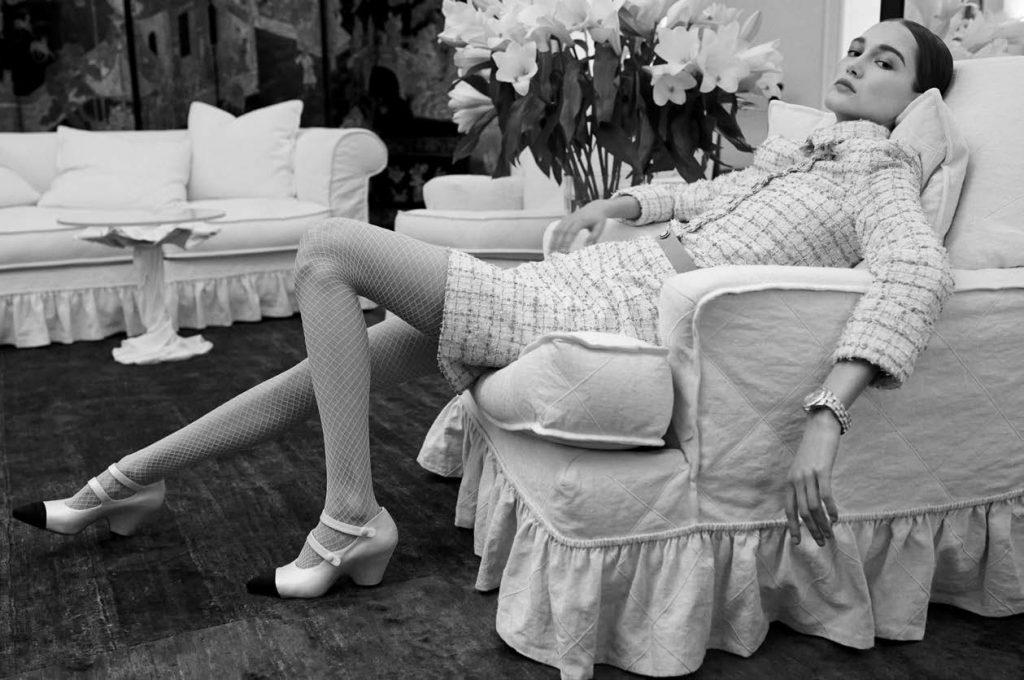 Elevated with polished ceramic and glass tables, gilded ornaments and even more mirrors, the redecorated salons reflect a refreshing and effortlessly refined ambience, which we can only imagine is scented with the classic aroma of Chanel No. 5. It is in these rooms that customers will be welcomed back and fitted for their very own bespoke design, while a private fashion show of the latest couture silhouettes unfolds before them.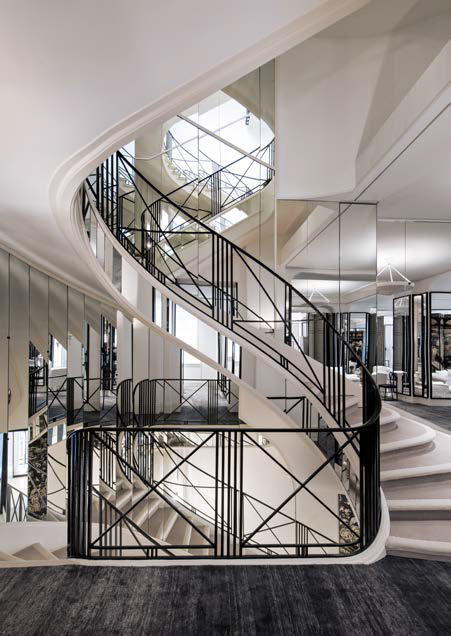 And it is in these rooms that an imagined bridal party consisting of models and House ambassadors (including Marion Cotillard, Penélope Cruz, and Lily-Rose Depp), gathered for one last sentimental photograph before a spectacular show at the Grand Palais. As the showstopping bride glided down the restored staircase, it is impossible to forget that this is where Gabrielle Chanel was once perched, a cigarette in hand, watching her very own shows. Whether past, present or future, the rooms of this iconic Parisian address will always be the heart of each Chanel Haute Couture creation. So, if you ever happen to find a lost haute couture gown, please return it to 31 rue Cambon, where it will eternally belong.