Cast away winter woes with our red and fiery Bloody Mary sorbet recipe: vodka, a sprinkle of sugar, and a whole lot of punch to send off the new decade in style.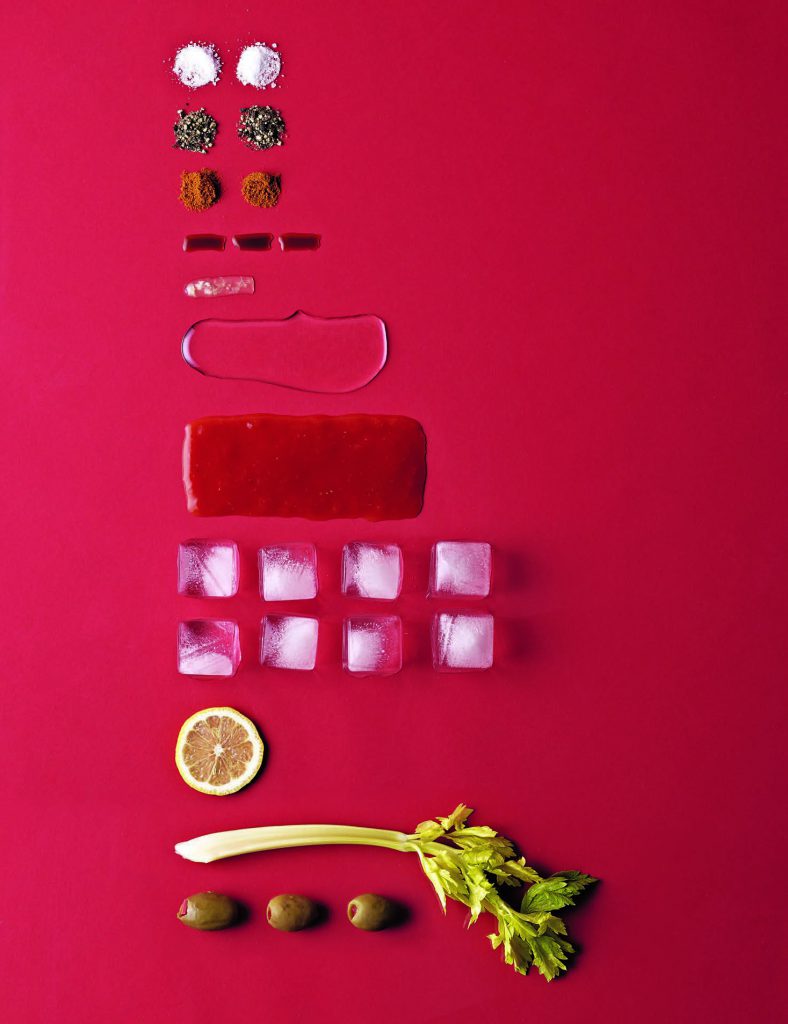 Ingredients
100g caster sugar
100ml water
600ml tomato juice
3tbsp vodka (optional; sober is cool too)
Juice of 1 lemon
1tsp celery salt
2tbsp Tabasco
A dash Worcester sauce
Celery sprigs, to garnish
The Steps
1. Place the sugar and water in a saucepan and bring to the boil. Turn down the heat to low and simmer for 6-7 minutes or until syrupy. Allow to cool completely. 
2. Mix together the tomato juice, vodka, lemon juice, celery salt, Tabasco and the cooled sugar syrup. 

3. Pour into an ice cream maker and process according in manufacturers instructions. 
4. If you don't have an ice cream machine, pour the mixture into a zip-lock bag and freeze. Remove when frozen and blend it a few chunks at a time in a food processor or using a stick blender. Return to the freezer in a container and freeze until firm.
5. Remove from the freezer 15 minutes before serving, scoop into salt-rimmed cocktail glasses and garnish with sticks of celery.